Benefits of Linking Aadhaar Card For Filing Income Tax Returns
Linking of Aadhaar in e-filing website is beneficial for tax payers, informed Digital India on its official handle- @_DigitalIndia. Tax payers can use Aadhaar based e-verification of their Income Tax Returns (ITR) for making ITR filing easier. Unique Identification Authority of India (UIDAI) is mandated to issue Aadhaar card as well as the 12-digit Unique Identity Number (UID) known as Aadhaar number for the citizens of India. Users can now also instantly e-verify their income tax return using Aadhaar OTP.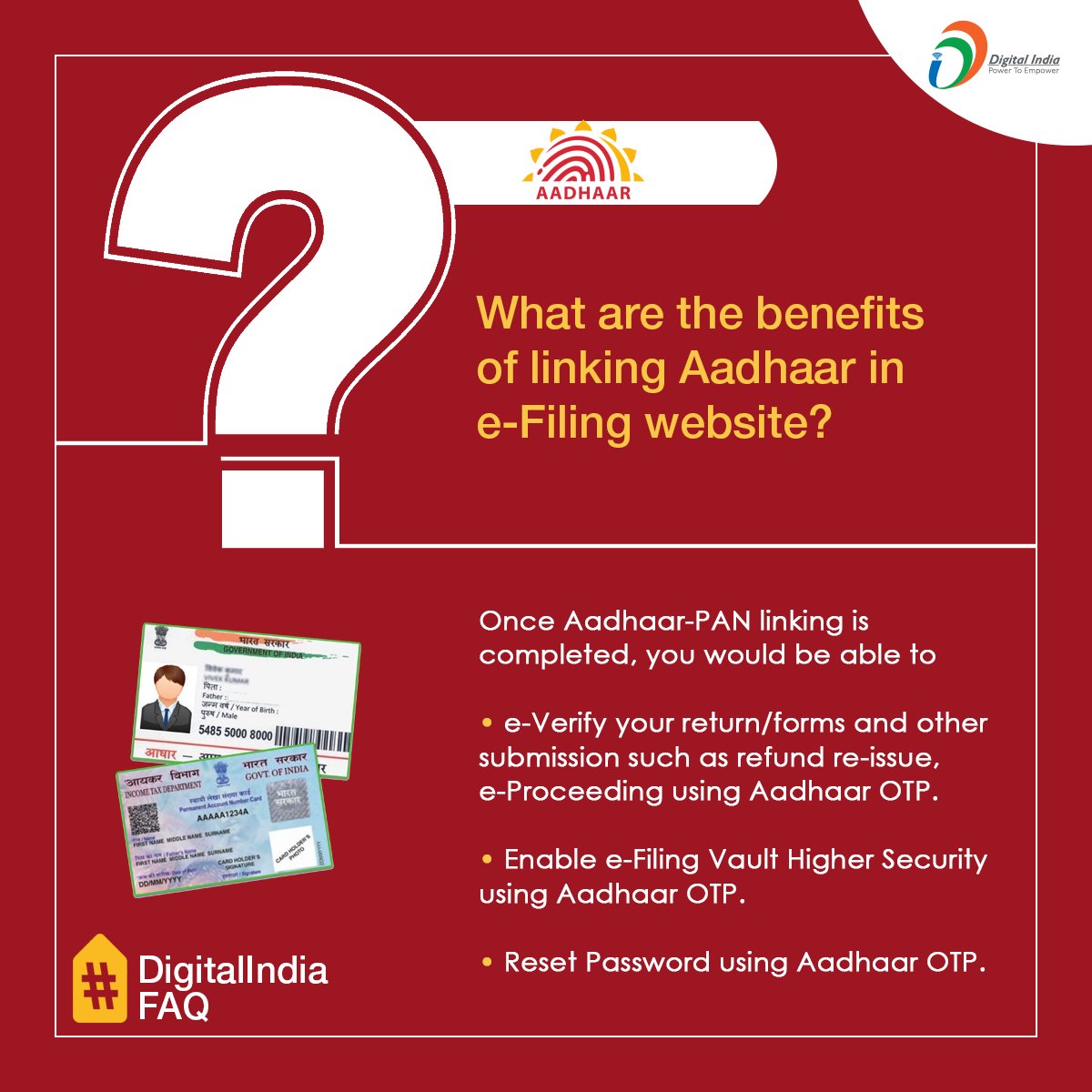 Read more ↓
Benefits of linking UIDAI's Aadhaar in e-filing website:
1. User can e-verify return/forms and other submission such as refund re-issue, e-proceeding just by using Aadhaar OTP (One Time Password).
2. The linking enables e-filing vault higher security using Aadhaar OTP.
3. User can also reset password using Aadhaar OTP.
How to e-verify Income Tax Returns (ITR) using UIDAI's Aadhaar:
1.    Log in to income tax e-filing website and click on 'Aadhaar' link
2.    Enter PAN number, Aadhaar number, name as per Aadhaar and other details
3.    Click on 'Link Aadhaar'
4.    Upload ITR through the Income Tax e-filing website
5.     A One-Time Password (OTP) will be sent to the mobile number registered with Aadhaar
6.    Enter the OTP received on registered mobile number and click on submit
7.    A message will be displayed 'Return successfully e-Verified'. Now, download the Acknowledgement'. This acknowledgment will also be sent to the registered email id
Source by ndtv
Share:
loading...