Income Tax standard deduction for FY 2019-20: How much tax you will have to pay explained
Income tax deduction 2019-20: Budget preparation is going on. On February 1, 2019, Finance Minister Arun Jaitley is going to present the budget in Parliament. Here, we are talking about some changes in the previous budget. You must be remembering that there was no change in the income tax slab, but he announced a standard deduction of Rs 40,000 in place of previous medical reimbursement of Rs 15,000 and transport allowance of Rs 19,200. In addition, in the case of individual income tax, the cess incurred was increased from 3% to 4%. Let's understand what are the profits and losses in income tax you may make.
Taxable income above Rs 4 lakh? You will save this much: 
Read more ↓
If your taxable income is Rs 4 lakh, then after standard deduction you will be able to save Rs 244 in the financial year 2018-19 as compared to the financial year 2017-18. Understand from the table below: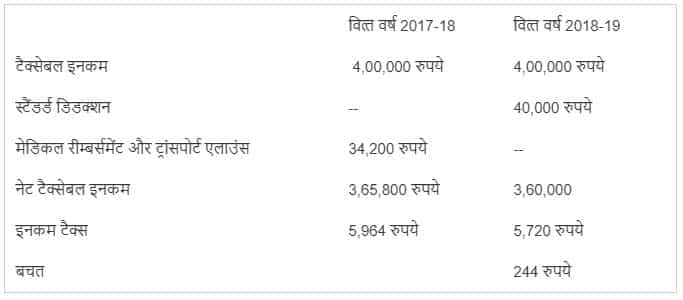 If taxable income is Rs. 8 lakhs then you will save Rs. 550
If taxable income is Rs 12 lakhs then only Rs 187 will be saved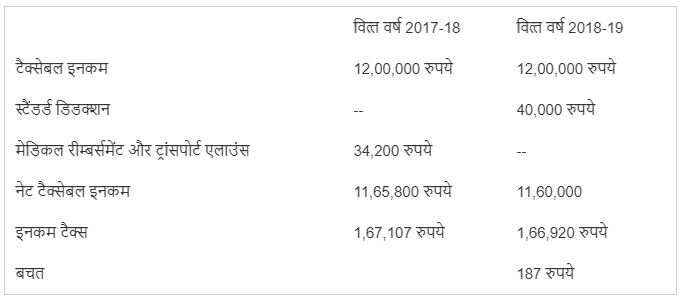 If your income is Rs 16 lakh then your tax liability increases due to cess. An additional income tax of Rs 1,013 will be charged in the current financial year.
Source:- zeebiz