Just in: Lenovo K6 Note hands-on
Except that it probably won't have such an easy time as the market for a large, budget smartphone is more saturated than ever. In times like this, Lenovo must have been faced with some difficult decisions to keep its fans at home port.
Read more ↓
Starting with the basics, the Lenovo K6 Note bears little change from its predecessor. Both tout 5.5" 1080p screens and body sizes that differ within couple millimeters. The devil's in the details and the more eagle-eyed of you will notice that the camera design at the back is new and the speakers are now at the bottom instead at the back.
We'll be blunt and say it right off the bat – the design is unimaginative. Dare we say even boring, as it's not really among the best we've seen throughout the year.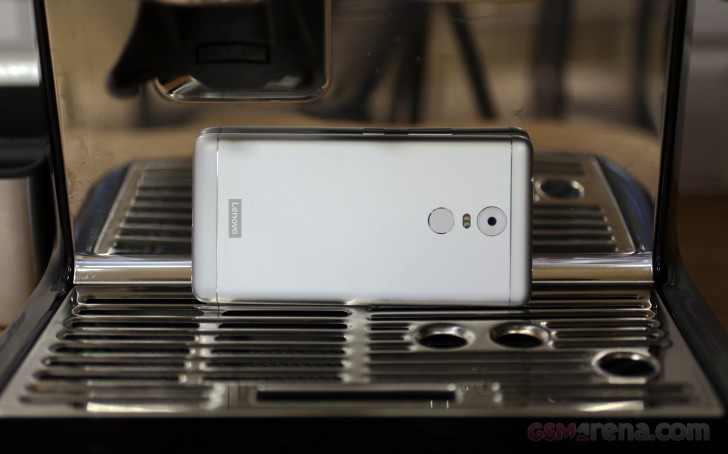 The inside of the phone leaves us a bit disappointed, too. Lenovo has chosen the Snapdragon 430 chipset with an octa-core 1.4GHz Cortex-A53 CPU teamed up with either 3GB or 4GB of RAM. The Snapdragon 430 chipset is build on the 28nm manufacturing process, which means it won't be as power efficient as the slightly more upstream Snapdragon 625 (14nm).
And there's not a whole lot battery present, either. At 4,000mAh the Lenovo K6 Note sports more capacious battery than its predecessor, but a few 5.5-inch rivals trump it in battery size. Sadly, Lenovo didn't include support for Qualcomm's QuickCharge 3.0, although the Snapdragon 430 supports it.
Enough negativity, though, it's time for the K6 Note's strong sides. The phone runs a very clean version of Android 6.0.1 Marshmallow with very little fiddling on Lenovo's part. That's a good thing as it keeps the phone run smoothly, despite the unimpressive chipset.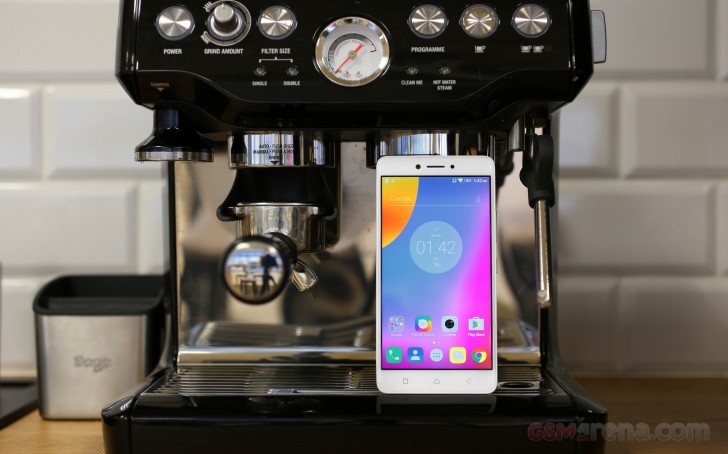 Lenovo continues to delight us with the presence of Dolby Audio enhancement. Another feature we enjoy is the well-made theme center. It's just really easy to use and makes customizing a joyous experience.
At the back, there's a 16MP snapper with dual-tone LED flas, which sounds promising. As usual we'll be putting it through our usual suite of tests to find out just how good it actually is. Below it is the fingerprint sensor.
By the way, the K6 Note's SIM card tray supports either dual-SIM card configuration or a single-SIM teamed up with microSD card slot (it takes the second SIM slot). USB OTG support is also present.
We'll be spending a lot more time with the Lenovo K6 Note in the course of the coming days. Stay around to read our full review, which will be out once we're done with it.
Source by gsmarena…
Share:
loading...