Moto X4 (6GB) Review
Moto smartphones have long been seen as dependable workhorses, even before Lenovo took over the brand's reins. Motorola has had quite a few successes in recent years, with its G series dominating the budget segment while its Z series has been popular in the mid-range and high-end markets. Last year, the company revived its X series with the new Moto X4 slotting in between the G and Z series. The phone launched in India in two storage and RAM variants, and now, Lenovo has launched a third one, with 6GB of RAM.
The new Moto X4 variant isn't any different from the version we reviewed back in November, except that it now has 6GB of RAM and ships with Android Oreo out of the box. Having more RAM is never a bad thing in the world of Android, especially with phones that have custom UI skins. However, Moto phones are known for shipping with stock Android so it's interesting to see if the extra helping of RAM will have any real-world effect compared to the 4GB version that we tested.
Read more ↓
Moto X4 (6GB) design and build quality
The new Moto X4 might lack the more fashionable 18:9 style of display that other companies are adopting, but that's okay. The phone still looks and feels every bit as premium as any of today's premium offerings. It should fit snugly in most palms too, which makes one-handed use easy. Lenovo also gives you a one-handed mode for shrinking the contents of the display to either of the bottom corners of the screen, which can be activated with a gesture. The metal frame is thick enough to offer good grip, and the slightly rounded back helps with aesthetics. However, the glass back is big fingerprint magnet and has the tendency to slide off surfaces if you're not careful.
The layout is the same as the other variants of the phone, so you have a USB Type-C port and a 3.5mm headphones socket on the bottom; a hybrid dual-SIM tray on the top, and all the buttons on the right. The capacitive fingerprint sensor works well for unlocking the phone, and we like the fact that it can also be used for UI navigation.
The longevity of the finish on the camera bump is a bit of concern, but we didn't have any issues with scuffing on this phone during our review period – the same as with the 4GB version when we reviewed it last year. The 5.2-inch display is decently large and you get a full-HD resolution as well as Gorilla Glass for protection. However, the default 'Vibrant' display setting causes colours to look oversaturated. Switching to 'Standard' made everything look much better to us. The IPS panel ensures very good viewing angles, and we didn't have any issue with the brightness level. The 6GB version ships with the same bundle as the others, which includes a charger, a USB cable, a headset, a SIM eject tool, and instruction leaflets.
Moto X4 (6GB) specifications and software
The new Moto X4 has only one change in its specifications sheet, and that's the 6GB of RAM. It still uses the Qualcomm Snapdragon 630 mobile platform and has 64GB of storage. The latter is something we wish had been upgraded along with the RAM. If you look at the lineup of Moto X4 variants, the lowest end one has 3GB of RAM and 32GB of storage, followed by the next one with 4GB of RAM and 64GB of storage, with a price difference of Rs. 2,000 between the two. Naturally, with the newest variant being priced at Rs. 24,999 (Rs. 2,000 more than the 4GB version), we would have liked to have seen 128GB of storage to go with the 6GB of RAM. You can read about the rest of the phone's specifications in our earlier review of the Moto X4 (4GB).
Software is the only other area in which the new model differs a bit. The 6GB version of the Moto X4 has Android 8 Oreo out-of-the-box, whereas the older variants shipped with Android 7 Nougat. However, users have reported that Oreo updates have started rolling out to non-6GB versions of the phone, so if you've already pulled the trigger on the older models, you won't be missing out on anything for long. Visually, the Android interface doesn't look any different from a Moto X4 running Nougat, but you can now take advantage of Oreo features such as notification dots, auto-fill, and other functional conveniences.
We didn't find any major differences between the new and older variants of the Moto X4 in terms of the snappiness of the Android UI. Apps load quickly and we didn't have any trouble with multitasking or running heavy games, which was also the case with the 4GB version. One advantage here is that you always have a good amount of free RAM, (about 55 percent on average). We did see an improvement in some of the benchmark scores we ran, but it's hard to tell whether this was due to the increase in the available RAM or if it's down to Android Oreo. AnTuTu and the T-Rex test suite in GFXbench saw a decent bump in scores, while other benchmark results were more or less the same.
Moto X4 (6GB)

Android 8.0.0 Oreo

Moto X4 (4GB)

Android 7.1.1 Nougat

AnTuTu
72085
67361
PCMark (Work 2.0)
4886
4844
GFXBench (T-Rex)
31fps
24fps
3DMark
Standard
Max
12587
Unlimited
16659
16745
Geekbench
Single
873
857
Multi
4121
4100
Basemark Web 3.0
108
100
Octane 2.0
4816
4732
JetStream
26.8
27.7
Lenovo has changed the Moto app a bit, and it now offers a tab that lets you know which apps are consuming the most battery power. It also predicts your commute time and monitors your storage. The second tab lets you access the various Moto feature such as Moto Key, Moto Actions, Moto Display, and Moto Voice. We've explored these features in detail in our review of the 4GB version of the same phone. The Moto X4 also lets you connect to up to four Bluetooth speakers or headsets simultaneously thanks to Tempow's multi-speaker solution. This lets you stream music to them all at once to fill up large spaces.
Moto X4 (6GB) performance, cameras and battery life
General performance is very good, and the phone easily ran pretty much every app we threw at it. Heat is kept well under control as the body barely gets hot during use, even when gaming. With camera usage, the upper portion of the frame gets noticeably warm, but not so much that it caused any slowdowns in the app or UI. The earpiece doubles up as the loudspeaker, and gets fairly loud for media and alerts. The Moto X4 is also IP68 certified, which means it can survive dust exposure and being dunked in water for brief periods. Media performance is very good, and this phone can handle 4K video playback. The bundled headphones are pretty decent and offer good ambient noise isolation.
Camera performance wasn't very impressive when we first tested the Moto X4 back in November, and things haven't really changed after the software update. The primary 12-megapixel sensor has decently quick autofocus during the day but at night, the speed dips quite a bit. There's also a bit of noise in low-light shots. The camera also still has trouble getting the exposure right under bright light, often overexposing scenes a bit.
The wide-angle sensor is handy for getting a wider frame and works well for landscapes, but not so much for macros. Auto HDR kicks in at the right time but it takes longer to process shots, so if you move a bit or your subject does, the end result is often blurry. The spot colour, face filters, and professional shooting modes work well, but the bokeh mode is still a bit hit-or-miss. The trouble is mostly to do with edge detection, which isn't very accurate, especially on human subjects. The front camera does a good job with selfies in daylight, and we have an LED flash to help with low-light situations.
Video recording benefits from electronic stabilisation but only when shooting at 1080p 30fps or lower. During the day, video is stabilised decently well but in low light, the video ends up looking jittery. 4K video recording is also supported, just like with the other Moto X4 variants. Colours turn out a bit oversaturated when compared to shooting at other resolutions. We also noticed a bit of focus hunting when shooting at 1080p 60fps. The Smart Camera feature attempts to recognise objects and landmarks. It did a decent job with objects in our experience (although it's a slow process) but not so much with landmarks. The camera app still doesn't have the beta features such as Selective Black & White and Background Replacement, which are advertised on Motorola's website.
Battery life was a bit better with this variant of the Moto X4 than with the previous one we tested, at least going by the amount of time the phone lasted in our HD video loop test. We managed to squeeze out about half an hour more compared to the 4GB version we tested. This is most likely due the updated OS than anything else. With regular use, we had no trouble pushing past a full day on a single charge. Motorola's TurboPower quick charging feature works superbly, and we managed to get to 94 percent from zero in just a little over an hour.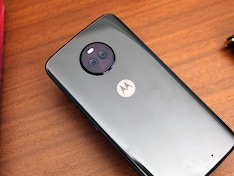 Verdict
The Moto X4 6GB edition performs just as solidly as the 4GB version, and Android Oreo adds some nice polish to an already smooth UI. However, we're not entirely convinced by the premium that Lenovo is charging for just a little more RAM. Ideally, we would have liked a storage bump as well, and that would have made this offering hard to beat at its current price. Android Oreo is a worthy addition but this is something that will be rolling out to the 3GB and 4GB variants too. Oppo offers the 6GB RAM version of the Oppo F5 (Review) at Rs. 24,990, which is a good pick if you're looking for better cameras and a wider display.
Source by gadgets…