Top 6 WhatsApp secrets you probably didn't know about
WhatsApp is one of the world's most popular instant messengers having more than 1.5 billion users across the globe, with nearly 250 million in India itself.
In order to keep its large user base engaged, WhatsApp regularly rolls out new, improved features to its subscribers.
Read more ↓
However, there are some features that many users didn't know existed. Take a look.
Send money to your friends directly on WhatsApp
Earlier in February, WhatsApp did an initial roll-out of its payment feature in India which allows users to send/receive money through the app.
Now reports state that the Facebook-owned chat app will officially launch the payment feature to all users as early as next week.
To access the feature, Go to WhatsApp > Settings > Payments > Send Payment > Send to UPI ID.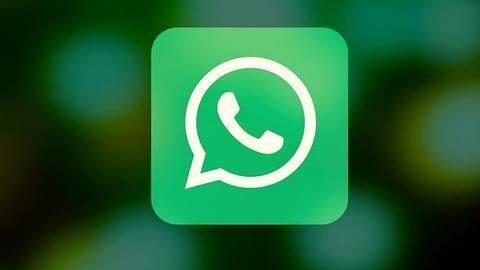 Send messages to people without saving their number
WhatsApp has recently introduced a feature called "Click to Chat" which allows users to send messages to numbers that are not saved in their contact list.
With this feature, users will no longer have to first save unnecessary numbers to hold a one-time conversation.
Earlier, users had to compulsorily save a number in their phone book to talk to them on WhatsApp.
You can add location stickers to images and videos
WhatsApp users can now customize photos/videos before sending by adding some new stickers and filters.
They can tag a location and add the current time as stickers on pictures/videos apart from the regular emoji stickers.
After choosing image/video, users only need to select the "smiley" icon at the top to add stickers. The location stickers are available only for iOS users at present.
Sent message to wrong person? You can delete it now
Users can delete messages sent by mistake thanks to the "Delete for Everyone" feature WhatsApp introduced last year.
It helps users delete or revoke a sent message.
For deleting a message, users can select a message and click on "Delete" (trash icon) to choose from "Delete for Me" and "Delete for Everyone" (deleting messages from others' chats) options.
But, what if you want to read a deleted message?
Whenever a message gets deleted, it gets replaced with "This message was deleted" in both sender and recipient's chat.
However, the messages don't really disappear. Recipients can read the revoked messages as they can be found (at least partially) on their devices.
All they need is some third-party app that can access the phone's notification log and show the deleted messages existing as "notifications".
You can use WhatsApp in these 10 Indian languages
Many users probably don't know that WhatsApp supports as many as ten Indian languages. To use WhatsApp in a different language, users can change the app language in WhatsApp settings.
They can go to Settings > Chats > App Language > Select a language.
Apart from English, WhatsApp supports Hindi, Bengali, Punjabi, Telugu, Marathi, Tamil, Urdu, Gujarati, Kannada, and Malayalam for Indian users.
Source by newsbytesapp
Share:
loading...